Initial support is limited to callout extensions.
Bing Ads rolled out account level ad extensions in September 2017, allowing advertisers to assign an extension across all the campaigns in an account. Now, there is finally starting to be support for them in Bing Ads Editor.
Starting with callout extensions, advertisers will be able to associate account-level ad extensions in Editor as shown in the screen shot below.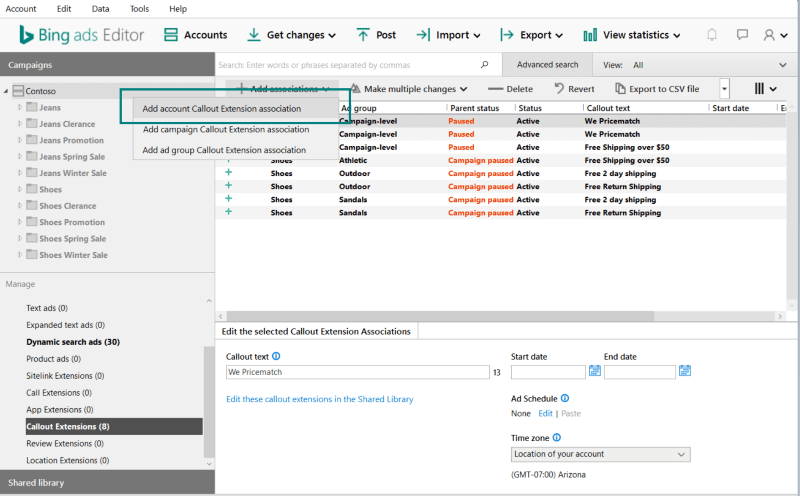 You'll need to select the account level in the navigation in the upper right to access account-level extensions. And, as with shared library updates, account level ad extension associations are always posted, regardless of whether all campaigns or selected campaigns are being posted.
Support for other extensions at the account level will be rolling out in the near future.

That's why they flock to SMX Advanced. This is your only opportunity to unlock advanced SEO and SEM tactics to help elevate your campaigns and achieve expert-level success. A 5-star speaker lineup, thought-provoking topics, powerful networking, and enviable amenities make SMX Advanced a hot commodity in 2018. Don't miss out on this always sold-out event. Register today!